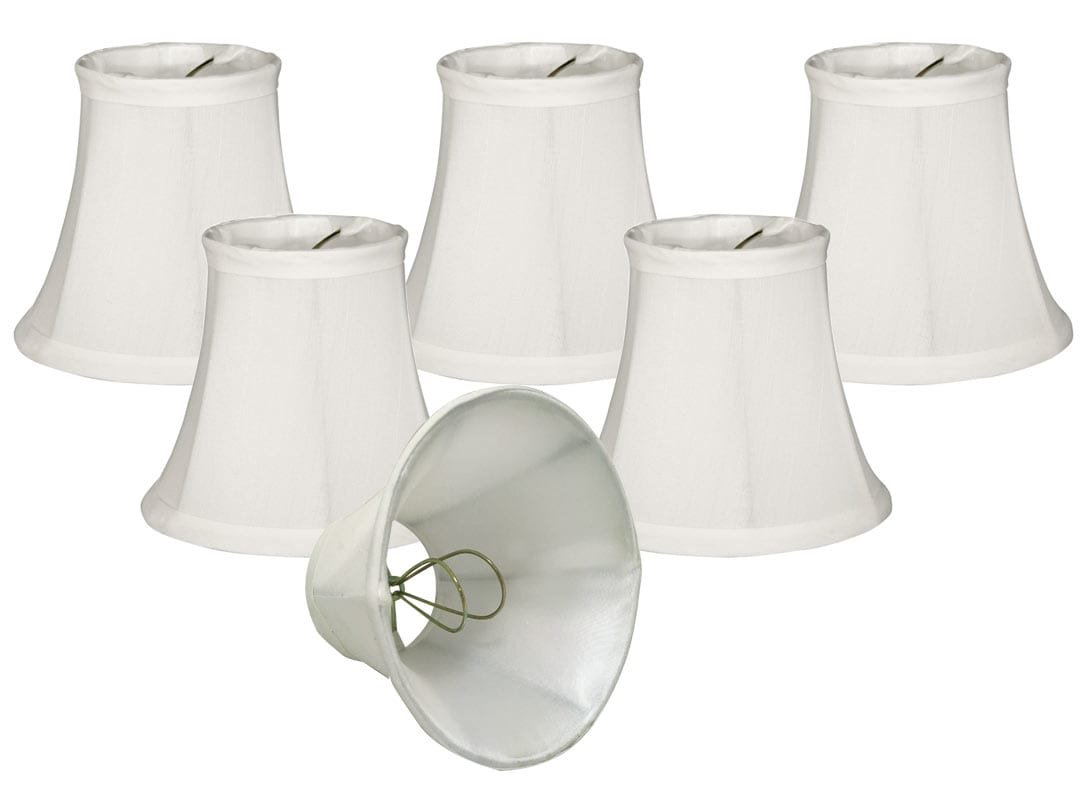 Chandeliers are one of the most popular lighting fixtures available and can be used in a variety of settings. When choosing a chandelier shade, there are several things you should keep in mind.
The first thing you need to consider is the overall style of the room and the type of chandelier you have. It's important to match your chandelier shades to your existing chandelier and not the other way around. If you have a traditional style chandelier, for example, you'll want to choose shades that are also traditional in style.
Another important factor to consider is the size of the room and the height of the ceiling. You'll want to make sure that your chandelier shade is proportionate to these decor properties.
At royalLAMPSHADES.com, we offer a variety of chandelier shades, either sold as a single or a set of 6. The catalog that we offer below features our complete collection of chandelier shades, with a range of styles that will complement any room or design motif. Whether you are an interior designer or someone who wants to spruce up their home, we are confident that we offer the perfect set of chandelier shades to lighten up any living room or dining room.
When browsing our chandelier shade collection, be sure to take note of the measurements provided. This will give you a better idea as to whether or not a certain chandelier shade will fit your chandelier. If you have any questions regarding our chandelier shades or need help finding the perfect set for your home, please contact us and we would be more than happy to assist you further
Shop Our Chandelier Shades