String lights are becoming a popular choice to add warm luminous accents to any home, restaurant, patio, or garden. They are a fantastic addition to any indoor or outdoor celebration and can be used year-round or on a special occasion!
Improve the atmosphere of your backyard or patio by hanging string lights. They are an inviting decor choice for all of your outdoor gatherings! These are great to have up all year long as they are weatherproof and can withstand temperature changes. All-weather string lights like this are commercial grade lights that you can get at consumer pricing! So sit back and relax on your beautifully-lit patio!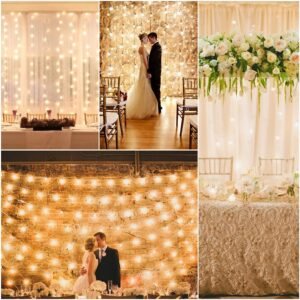 String lights can also create a memorable backdrop on your wedding day. Just look at the examples here! The couples are simply shining so bright!
However, if you aren't into drawing attention to yourselves these string lights add a touch of sparkle around your guest's table settings! It is like the perfect fairy tale!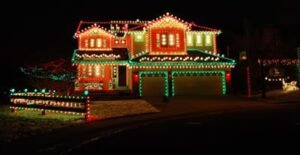 The holidays are coming, and guess what? You can get festive and replace your clear bulbs with red and or green Royal Designs light-bulbs!
If your hosting a holiday event make a great first impression! You can line your front entrance with the holiday string lights. Even if you are not hosting any parties you can be the talk of your neighborhood. The larger bulbs create a bold and colorful, clean holiday look.